Canberra City Cleaners - Touch of Gold Cleaning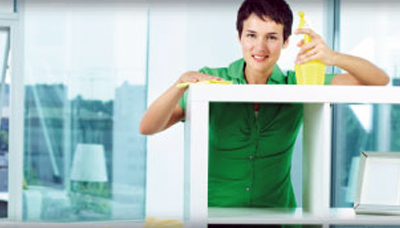 Why put the burden of cleaning on your employees when you can hire Canberra City Cleaners? We, at Canberra City Cleaners offer the best network of professional commercial cleaning services in Canberra. We understand that a clean work space is the key to success for productive employees. Studies show that productivity tends to increase when there is a neat and orderly working area. Hence, the staff will have less distractions and will show increased focus. So, let us do the cleaning while you do the stuff that you do best!
Flexible is Our Middle Name
At Canberra City Cleaners, we offer flexible commercial cleaning packages, all customised to meet your business needs and requirements. We offer services in these flexible schedules:
Daily
Weekly
Fortnightly
Monthly
Adhoc
Our network of our professional commercial cleaners will make sure that all your facility requirements are met.
Increase Staff Productivity
At Canberra City Cleaners, we know how to thoroughly clean a commercial space in an efficient and orderly manner. Our network utilises only the best products and employ effective methods to keep your premise sparkling clean and healthy. Give us a call and we will be ready to service your facilities.
Make Your Staff Happy And Healthy
Coming to work to a clean office can give your employees a sense of starting the day fresh. Having your space vacuumed and your rubbish taken out makes you feel taken care of. When you hire Canberra City Cleaners, you can create a happier work place where your team will enjoy coming to work and doing their job.
Hangover Helpers - Let Us Clean While You Rest
Who wants to clean after a long night of office partying? We do! We, at Canberra City Cleaners are committed to take away all the evidence of the office party. We can wash all the cups, plates and the used utensils. We can take out the rubbish and clean the bins. Our network of after-party professional cleaners will tick everything off your cleaning list so that you are entirely happy with the clean. To find out more about our service, pick up the phone now.